The first night and the first morning with the all new iPhone 13 Pro were not smooth.
I'm not new to this stuff. I have owned all iPhones except the first one, and while some upgrades were difficult, this one was particularly bad.
Frustratingly, activating the iPhone 13 Pro took hours and time with Verizon tech support: the new eSIM card option that Apple implemented didn't work out as it should from the start. . Even after removing the old SIM card from my previous iPhone 12 Pro, the new device tried to force me to use two phone lines (probably useful for some business travelers or international users, but not very intuitive and useless for most of us). In the end, the physical SIM swap didn't work and Verizon had to replenish my account to bring it online. It didn't come with any instructions, and Apple and Verizon's websites didn't offer much advice. While I can overcome these technological hurdles, I cannot imagine the frustration that a less experienced user would encounter throughout this process.
Also, despite Apple's generally transparent phone transfer process, none of my passwords were carried over. Normally, Keychain could handle this, but in apps like Twitter, Facebook, Instagram, and online banking, Keychain does not share this kind of data. So be prepared to spend some time resetting them individually.
Apple was famous for telling us "it just works". Well, not this time. It's amazing to me that the tech giant still hasn't figured this out.
Early glitches aside, this is a solid phone and definitely the best iPhone ever. This is what it looks like:
In short, it's a kind of mixed bag.
Physically, the iPhone 13 Pro looks almost exactly like its predecessor. The much-maligned "notch" is still there, just a little smaller. All three camera lenses protrude more, which means when you put the phone on a table, it tilts more awkwardly.
The screen is indeed brighter, although holding the phone next to its predecessor doesn't make much of a difference. For the very high 120Hz "ProMotion" self-regulating screen refresh rate, I didn't notice a difference when scrolling or swiping or using the app regularly.
At least the first day, I don't notice a lot of other changes. The speakers sound the same: excellent. I don't feel a difference in speed, although I also didn't see an upgrade from the iPhone 11 Pro to the 12 Pro. MagSafe is great, but it's nothing new. And again, iOS 15 is the star of the show – but some of the more interesting features, like SharePlay, weren't made for the initial release this week.
Still, these aren't the reasons candle users like me got better. This phone is all about the camera.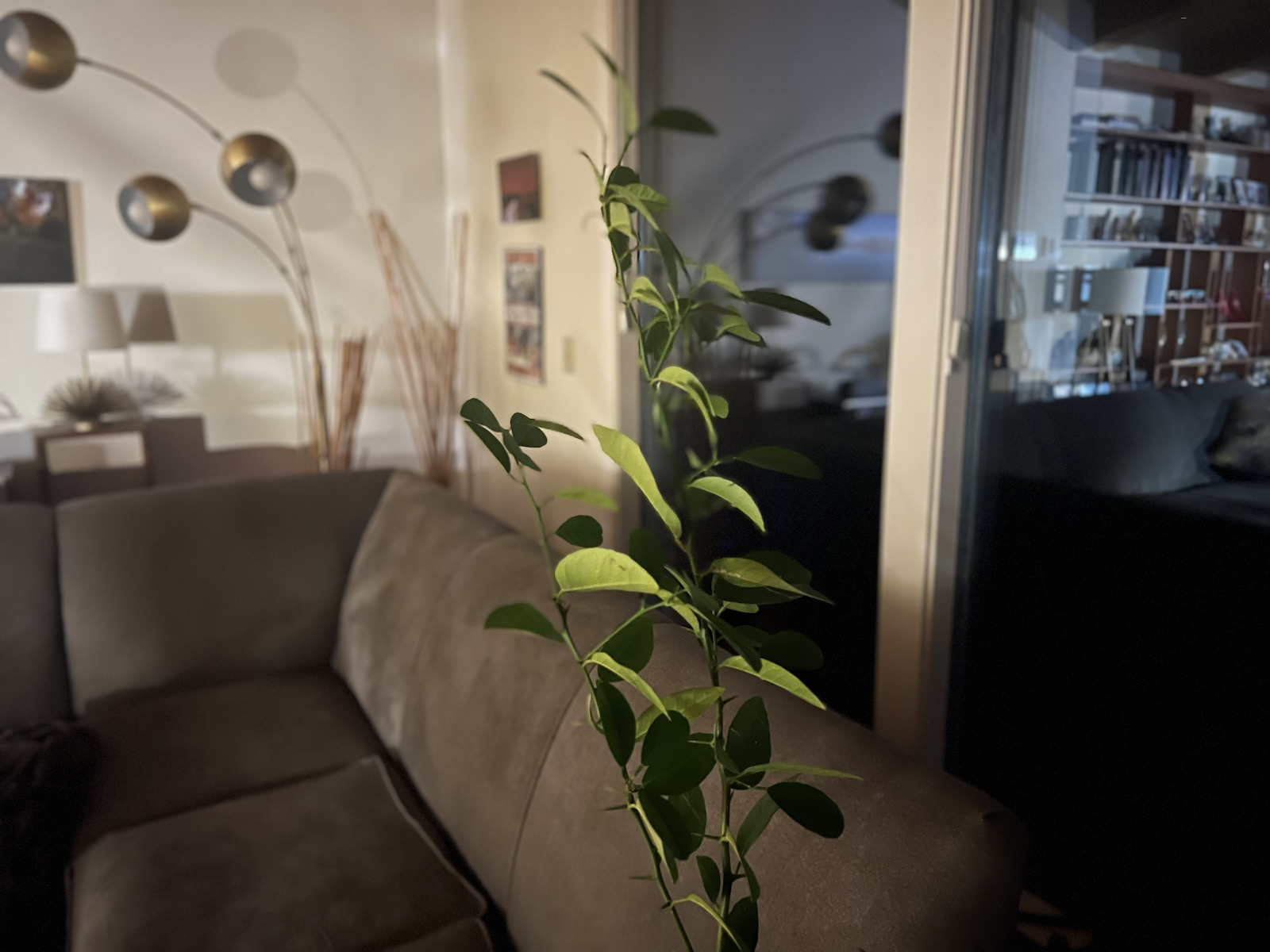 In night mode, all three lenses perform better than ever. Images are less muddy and noisy, and the f / 1.5 aperture for the main lens is excellent. More importantly to me, the iPhone 13 Pro comes with a 77mm 3x optical lens, instead of the 2x optical lens that iPhones have sported for a few years. This makes a big difference in practical use, because before this year's phone, every time you zoomed past 50mm, you would simply crop an image and lower its quality.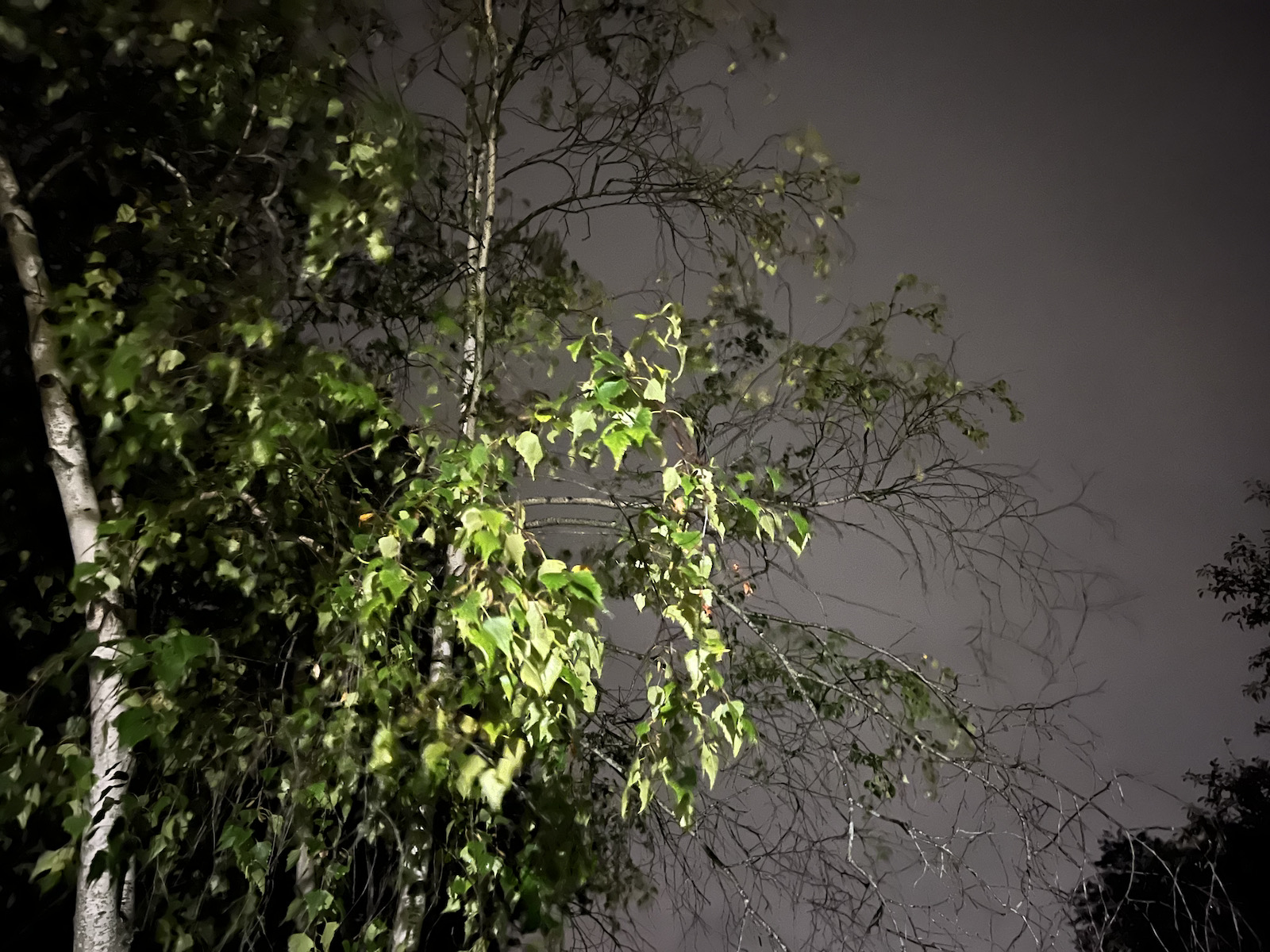 Macro photography will also come in handy when using the ultra wide angle lens, not only for taking pictures of bugs, but getting up close to documents that previous iPhones couldn't focus on. Still, when it works, it's great, but I struggled to keep the subject on point. So if you're actually taking pictures of bugs, good luck convincing them to stay still while you get the perfect shot. Portrait mode in low light situations is very good.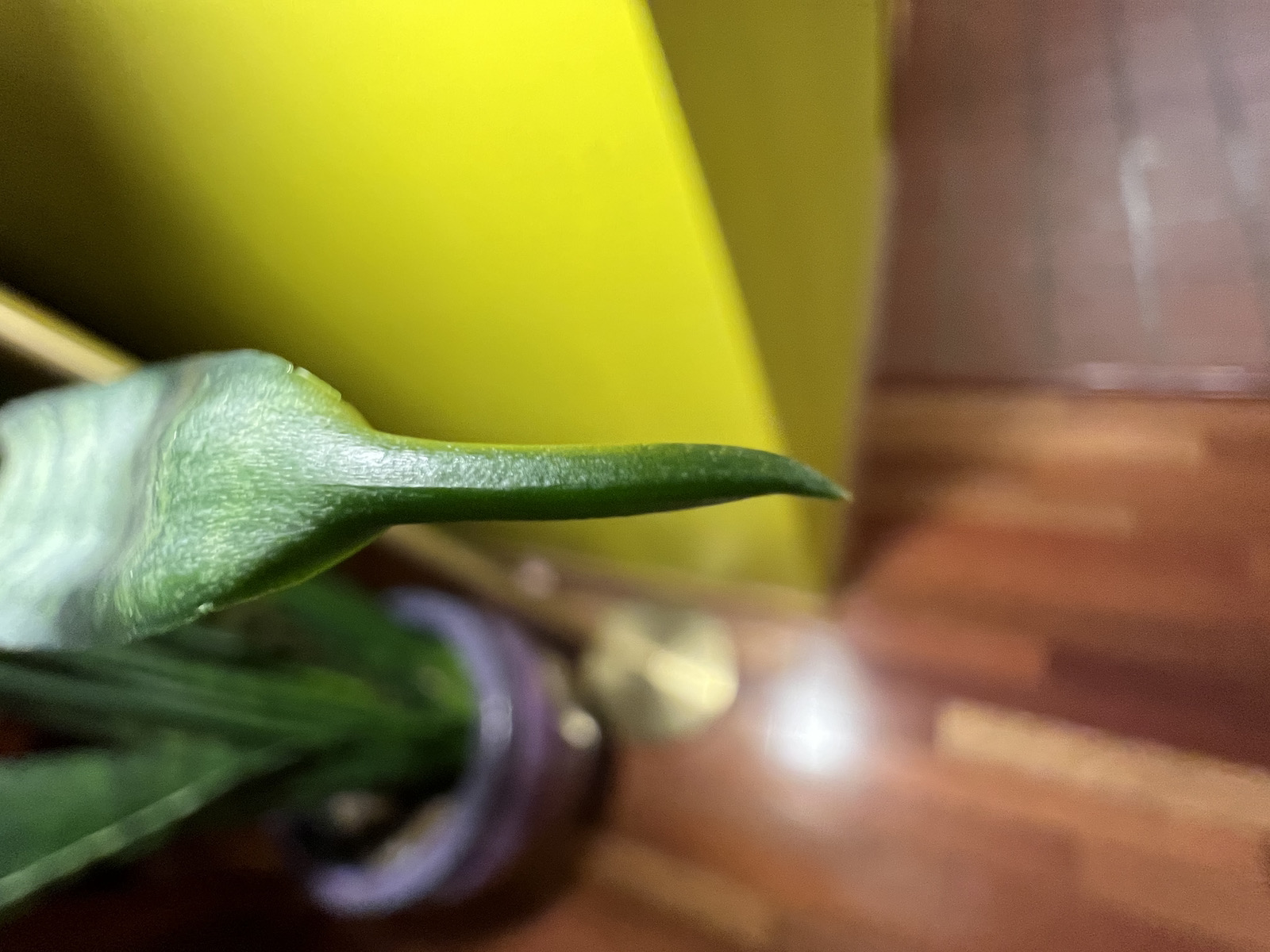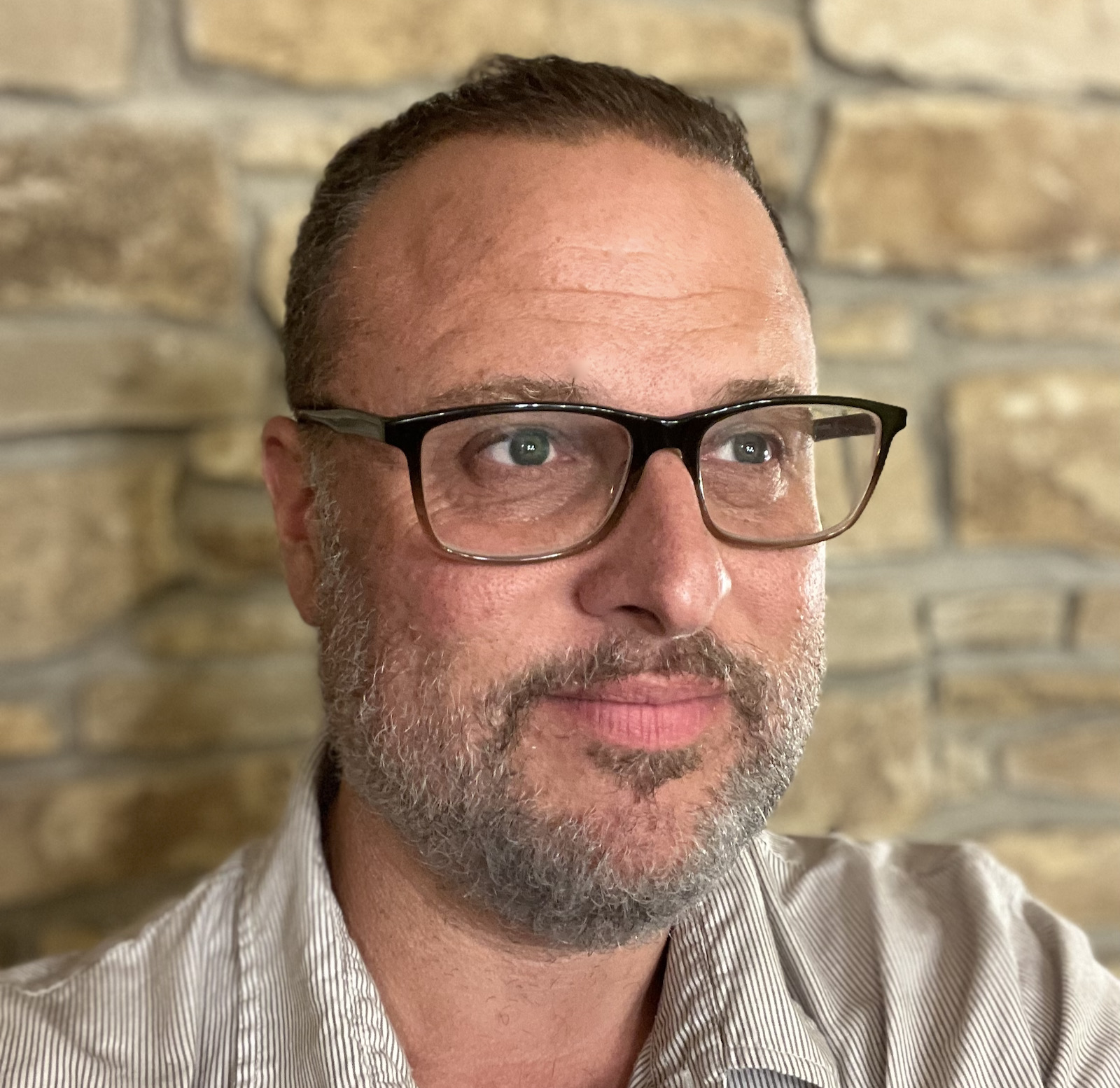 The front camera is also much better. Selfies still use a weird and unflattering aperture, but they're much sharper ("TrueDepth" magic!).
The most interesting new feature, however, is cinematic mode for video, which looks a bit like portrait mode for stills – the focus and depth of field automatically change, creating a more artistic effect that, like the portrait mode, will greatly improve ordinary video. . Being able to change the depth of field for different types of bokeh, after shooting, is next-level magic. My only problem, in my initial testing, was that Kinematics was a bit choppy, which detracts from its impressive character. As always, it can take a full day to finally sync everything to a new iPhone, so maybe that lag will improve as this handheld supercomputer settles into itself.
Battery life has apparently improved, with an extra hour and a half per charge on this model – it will take me over a day to see if that's true. The new graphite color looks good, and I don't intend to spoil the aesthetic with a case either.
Nevertheless, this phone should have been called an "S" model. With the exception of the amazing camera – which is reason enough to upgrade for someone like me who ditched my beloved Sony A6000 mirrorless camera to shoot everything on my iPhone – it's this is a very, very subtle upgrade.
So should you buy it? It depends. Apple currently has some insane upgrade deals that make it more appealing. After trading in a year-old iPhone, it will only cost $ 360, and I've been saying this for years: these devices aren't refrigerators or washing machines. They don't last longer than a year or two with heavy use. For something you use 12 hours a day (or at least I do) for work and for gaming, even paying the full price at around $ 42 a month makes sense – however, why drop a big one on this phone. the same time ?
But even taking the hassle out of upgrading, if you don't care about the best camera most of us have ever owned, or the more powerful processor available, or the increased capacity of the battery … so no, you probably won't. notice a big difference compared to the iPhone 11 or 12. Yes, this one has 5G (like the 12), but in real life it's exactly the same as 4G in almost all places.
Do I look lukewarm? Because I am. However, I find myself shooting in a lot of low light situations, and the upgraded camera has a big impact. And this 3x telephoto lens will also make a big difference in real life situations. More importantly, I work more from my iPhone these days than from my MacBook Pro. I still edit the video on my laptop and use it for writing. Otherwise, my phone is my device of choice for most situations in 2021.
So, yeah, I guess I'm glad I bought this iPhone. Not on the moon with this iterative upgrade. Honestly, if your job isn't like mine, or unless your phone is over two years old, you can just skip this one and wait until next year for the iPhone 14.